Michael Jordan Evans' TryptickThree plays about the spaces in between: S/he, Body, and Ina and Anna.

These pieces, directed by Michael Jordan Evans, Tracey Girdich, and Aaron Masi repectively, run the gamut of theatre: romantic sit-com, dark comedy, and psycho/mythic thriller, providing an ever deepening experience for the cast and our audiences.
Tickets ON SALE NOW at brownpapertickets.com

Now seeking ushers for every show! See the show for FREE in exchange! email Dawn at greencandletheatre@gmail.com to sign-up or for more details!
______________________________________________________________
Celebrating 23 years of original theatre in Vermont and beyond!
Green Candle Theatre Company continues our second decade providing original works to our Vermont community, national, and international audiences.


Join us in 2013-2014 as we present three new original works:

Tryptick, October 3-6 and 10-13, 2013by Michael Jordan Evans
The Organization
, Spring, 2014
by Josh Bridgman

The Pirate Play, Fall, 2014 by Aaron Masi
______________________________________________________________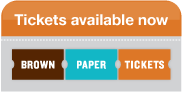 _____________________________________________________________
Aaron Masi, President, Green Candle Theatre Company
phone: 802-373-1639
e-mail: greencandletheatre@gmail.com