Goldberg & Campbell
Sacred + Profane

OCTOBER 9-12, 2013!

At the Off Center for the Dramatic Arts

Two original plays by two Burlington playwrights...

Stephen Goldberg's Don and TomA dark comedy starring Alex Dostie, Aaron Masi, Genevra MacPhail, Ben Ash, and Tracey GirdichDirected by Stephen GoldbergWhat is innocence, what is guilt? What is the price to be payed to an unforgiving society, men accused of crimes of passion. You the audience are the jury and judge. How for giving can we be?
andMaura Campbell's Cleaning Day

A melodrama starringTracey Girdich and Genevra MacPhailDirected by Maura CampbellJenny Greene is a single mother who cleans up after suicides. She arrives at the home of Iona whose terminally ill husband had committed suicide the day before. She is still in shock but makes the best of this strange experience by offering Jenny her hospitality. As Jenny works her way through the house and the day, she discovers that the story Iona told the police may not be the whole truth, and that in fact they share much more than the tragedy that has brought them together.
Two shows for the price of one!

Tickets ON SALE NOW at brownpapertickets.com

Now seeking ushers for every show! See the show for FREE in exchange! email Dawn at greencandletheatre@gmail.com to sign-up or for more details!
______________________________________________________________
Celebrating 23 years of original theatre in Vermont and beyond!
Green Candle Theatre Company continues our second decade providing original works to our Vermont community, national, and international audiences.


Join us in 2013-2014 as we present three new original works:

Don and Tom/Cleaning DayOctober 9-12, 2013by Stephen Goldberg and Maura Campbell
The Organization
, Fall, 2014
by Josh Bridgman

The Pirate Play, Spring, 2015 by Aaron Masi
______________________________________________________________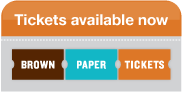 _____________________________________________________________
Aaron Masi, President, Green Candle Theatre Company
phone: 802-373-1639
e-mail: greencandletheatre@gmail.com